"We have staff who have moved directly from San Francisco and Mexico City to work in our Westport office, as well as people that have migrated from our main development studios in Christchurch. They all love it here in on the West Coast."
Ben Dellaca
Innovation a West Coast specialty
From making games for global entertainment companies to supporting the COVID-19 economic recovery, a lot is happening in the sunny West Coast town of Kawatiri Westport.
Ben Dellaca is the founding director of CerebralFix a software development business, making mobile games for major international companies, including Disney and EA. Together with partner Natasha Barnes-Dellaca, they have been the driving force behind the establishment of an innovation hub in Westport called EPIC Kawatiri Westport (EPIC).
As a collaborative centre, EPIC offers support for new business ventures as well as space for those who need a base for a day, a week or permanently when in Westport. The venture makes mobile and remote working a normal way of doing business.
Ben says they chose his hometown for the new venture because he could see the many benefits for both lifestyle and economic advantage. As companies embrace digital, it opens doors to living in less expensive regions and this in particular was what Ben honed in on.
"We have staff who have moved directly from San Francisco and Mexico City to work in our Westport office, as well as people that have migrated from our main development studios in Christchurch. They all love it here in on the West Coast."
"Home ownership is now achievable for all of our staff, as well as access to world class surfing and mountain biking within 15 mins of the office."
EPIC is now renovating their third stage in the campus.
"This has taken us to over 1,100 square metres of office, event and coworking space - with 23 tenants so far," says Natasha. "Space is going quickly."
Emily Miazga (Em's Power Cookies), Ben Dellaca (CerebalFix) and Natasha Barnes-Dellaca (EPIC Kawatiri Westport)
"We have evolved into an incredibly dynamic environment, supporting each other, and supporting the West Coast's Covid-19 economic recovery."
Even PM Jacinda Ardern agrees. During a 1pm Covid-19 briefing, she praised an online business directory EPIC collaborated on to help promote local businesses when New Zealand shifted into Covid-19 Alert Level 3.
"People are working together to make sure they can support one another."
Prime Minister Jacinda Ardern
Businesses large and small are developing new and innovative responses to challenging market conditions.
"Our team has just started working on an exciting new West Coast-based tourism product called the Pounamu Pathway," says Ben. "We are supporting Weta Workshop on a design brief to deliver captivating, emotive visitor experiences and bring radical Māori storytelling to life."
New start-ups at EPIC include MyNewJob, which was created as a result of the lockdown, employing staff who were previously working within the tourism sector.
"The move into office space at EPIC has provided an opportunity to collaborate with like-minded businesses and has created a further surge in demand for our services," says Karen Forsman, General Manager of MyNewJob.
Another tenant is Nomad Audio and Video. Award-winning musician Daimon Schwalger (aka The Nomad) has moved to Westport where he runs a full-service audio-visual business from his new studio in EPIC.
EPIC Kawatiri Westport highlights how the West Coast is actively rewriting its story as a progressive and innovative region. Which just cements the message that West Coast towns offer the perfect balance for those looking to get more out of life. From working in the cutting-edge world of immersive technologies to the great outdoors, Westport has it all.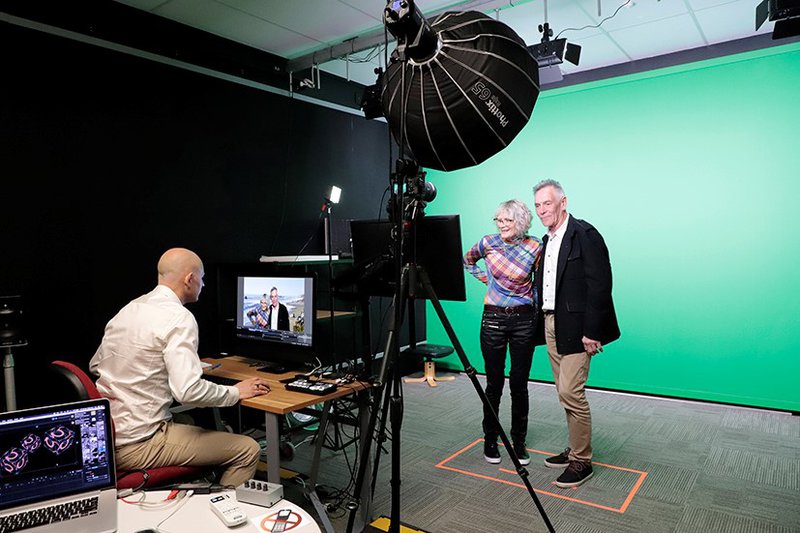 Nomad Audio and Video (Photo: Jules Anderson)
Our people
West Coast stories