Development West Coast is supported by an Advisory Body who assist them on matters around the commercial finance function.
Advisory body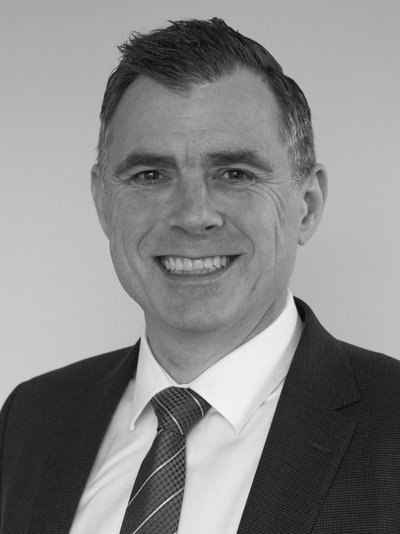 Shaun Drylie
Advisory Body Chair
Shaun started his finance career as a 16-year-old teller in Hokitika. Over the ensuing 35 years he worked in senior banking roles in eight different NZ and International locations, with his last corporate role as Group CEO of SBS Bank. He now lives in Christchurch and is currently working as a consultant and advisor to businesses in the sustainability and mortgage broking industries.

Shaun's links with the Coast remain strong. His father, the late John Drylie, was one of the mayors involved in establishing DWC. He makes regular visits to Hokitika to visit family and to check on business interests. He says that being involved in the Advisory Body has reinforced the amazing potential and resilience the Coast has and the value a strong partnership with the great team at DWC can bring.
Andrew Grace
Advisory Body Member
Andrew is a Partner in the Corporate Finance division of BDO Christchurch and heads the BDO NZ National Corporate Finance Service line.

Andrew has over 20 years experience in advising companies on the buy-side and the sell-side of transactions, performing due diligence, financial modeling assignments, valuations, advising on MBO's and Private Equity transactions, arranging debt and equity funding and running sale processes.
James Gough
Advisory Body Member
James is an experienced company director and a fifth term Christchurch City Councillor. He currently serves as Chair of Civic Building Limited – a joint venture with Ngāi Tahu Holdings Limited – and is a director of The Terrace Christchurch Limited, Transwaste Canterbury Limited, Aether Pacific Pharmaceuticals Limited, Gough Property Corporation Limited, Gough Corporation Holdings Limited, Ferry Road Property Holdings Limited, and various other companies. He is a former Board Member of the Canterbury District Health Board, and a former director of Christchurch City Holdings Limited, Gough Group Limited, Canterbury Development Corporation Limited, Countrywide Residential Limited, and former Chair of Venues Ōtautahi Limited.

James is a Chartered Fellow of the New Zealand Institute of Directors and brings to the Advisory Body strong commercial acumen, a community well-being perspective and substantial expertise in property, governance, investment and business strategy.
Wendy Venter
Advisory Body Member
Wendy is a board director and independent consultant with expertise in governance, risk management, organisational change and assurance. She is a former partner at EY, deputy chief executive at the Ministry of Social Development and assistant auditor-general.

Wendy is a director of Plant and Food Research and GNS Science, and a trustee of Wellington's Nikau Foundation (and chairs the audit and risk committees of all three organisations). She is a board member of the NZ Auditing and Assurance Standards Board, an independent member of the Treasury's Audit Committee for the Government Financial Statements, and chairs the risk and assurance committees of Stats NZ and the Parliamentary Counsel Office.

She is a Fellow of Chartered Accountants Australia and New Zealand and is a member of the Institute of Directors and the Institute of Internal Auditors.