Our team can give you information and advice on the range and type of services DWC provides, or put you in touch with the right organisation for more matters that DWC does not directly deal with. All matters will be dealt with in the strictest confidence. Contact our team on 0800 768 0140 or info@dwc.org.nz
Chief Executive
HEATH MILNE
Chief Executive Officer
Prior to joining DWC in January 2020, Heath was the General Manager of ANZCO Foods UK Ltd, based in London.

Heath was born on the West Coast. His career with food giant ANZCO also started here until he relocated to London in 2007 to head up its subsidiary business in the United Kingdom and Europe.

While having extensive knowledge and experience in the primary industry, Heath also brings a strong business acumen and proven leadership, coupled with a deep enthusiasm and a deep-rooted passion for the West Coast region.
Operations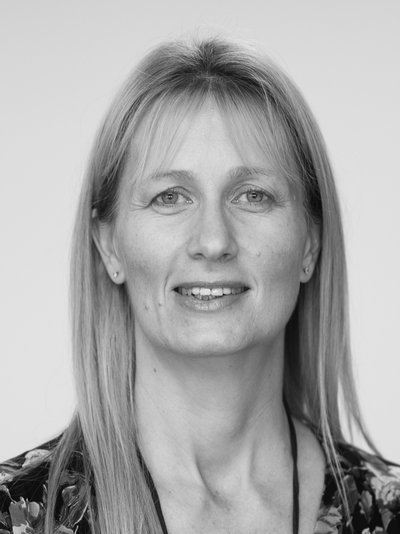 Belinda Lunn
Executive Manager
Belinda has been with Development West Coast since May 2002. A significant part of Belinda's position is managing the governance support and policy functions for the Trust and supporting the CEO. In addition to these roles, Belinda also oversees various IT, administration and marketing functions, and works across the organisation to promote collaboration and consistency in the day to day operations of the Trust.
Amanda Hopkins
Business Support Officer/Programme Coordinator
Amanda joined the team at Development West Coast in January 2018. Amanda has experience in running a successful local business, which has given her the skills for the varied tasks encompassed in the Business Support Officer position.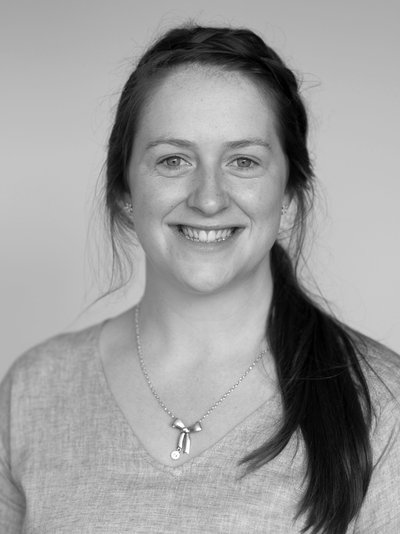 Rachel Doolan
Office Manager/Programme Coordinator
Rachel has been with Development West Coast since November 2017. Rachel provides administration support across the DWC team which includes office management, executive support as well as board/committee support across DWC and DWC-led groups. Rachel also coordinates various projects including DWC's training and development programmes.
Katie Baxter
Events Coordinator
Katie joined the team at Development West Coast in June 2021. Katie is your first point of contact for all customers and brings 10 years of customer service experience. She also co-ordinates DWC's business events across the region.
MARKETING & COMMUNICATIONS
AARON REES
Marketing & Communications Manager
Aaron joined the team at Development West Coast in October 2017. He has experience running a successful business overseas, along with a Masters Degree in Development Studies.
Having grown up on the Coast, Aaron has a passion for promoting the region as a great place to work, live and play.
Neve Martin
Marketing and Promotions Intern
Neve is studying at the University of Otago towards a Bachelor of Commerce, majoring in Marketing and Management. Neve joins the DWC team in term breaks.
ECONOMIC DEVELOPMENT
JO BIRNIE
Economic Development Manager
Prior to joining DWC, Jo spent the last 11 years as the owner and Principal Consultant for a Business and HR consultancy working with both SMEs and the public sector.

Jo has undertaken project/programme and change management positions across many agencies in the public sector and has worked with a wide range of SMEs, including many businesses on the West Coast as part of the Regional Business Partner Network.

Born and educated in the UK, Jo moved to New Zealand in 2002, living between the South Island and Wellington, spending a lot of time on the West Coast.
FIONA HILL
Capability & Growth Manager
A former owner of a successful local business, with extensive customer service and administration skills, Fiona manages DWC;s capability and growth team. Fiona assists businesses that are keen to grow and innovate by connecting them to people, opportunities and resources including access to the support available through the Regional Business Partner Programme.
IAN JOHNSON
Capability and Growth Advisor
As a manager, CE, owner-operator and consultant in the tourism, hospitality and leisure and fitness industries, Ian has actively explored every opportunity to exceed the expectations of 'the customer'. Ian loves the business of doing business, almost as much as he loves the West Coast. As Wal-Mart founder Sam Walton famously observed, "There is only one boss. The customer. And he can fire everybody in the company from the chairman on down, simply by spending his money somewhere else."
Carolyn Johansen
Business Capability Advisor
Carolyn joins the DWC team with over 24 years' experience in business administration, management, sales, marketing and health and safety across a range of industries and different size businesses.

Carolyn and her husband, Andrew, own a small local business in the agricultural industry. Like most New Zealand businesses they had to adapt and evolve in the current ever-changing environment while trying to support staff and clients as much as possible.

Carolyn is looking forward to establishing solid working relationships with West Coast business owners and their teams and to support them wherever possible within the abilities of DWC. She is a strong believer that no-one knows a business as well as the people who are in it, it's just a case that sometimes you need an extra set of eyes, or better yet ears, to come up with a plan and get through the hurdles.
Helen Wilson
Project Manager
Helen Wilson has fifteen years' experience in a variety of roles within Development West Coast and has earned accreditation as an economic development practitioner (AcED). Helen manages a variety of projects within the organisation and in partnership with other agencies and also enjoys exploring industry research.
Zak Shaw
Project Lead - Nature Economy.
Zak joins the DWC team with 20 years' experience in adventure guiding, outdoor education and experiential leadership facilitation.

His role at DWC is to assist in enabling the West Coast region to realise the value of its natural resources. Zak works with a broad range of stakeholders to identify and strengthen capability related to conservation and biodiversity restoration.

Raised in Matawai; a rural community inland of Gisborne Zak moved to the West Coast to live in 2012.
Patrick Dault
Destination and Tourism Manager
Patrick's role is to develop and implement the regional destination management plan; formulating what will be the region's roadmap for economic, cultural, and environmental development. Bringing together communities, Iwi, government, and local businesses to build the region's reputation and mitigate the risks to our communities and our environment whilst attracting new residents, businesses, and visitors.
Geraldine Morisse
Commercial Tourism Executive
Geraldine has over 15-years' experience in the Tourism industry both internationally and domestically. Prior to joining DWC, she spent the past 10.5 years in New Zealand. Geraldine has an extensive Industry knowledge acquired through working with various Inbound operators for 9 years in Auckland and the past year and a half for an accommodation provider in Queenstown.

Her role at DWC is to assist tourism operators to become Trade ready by providing education on dealing with emerging market cultures and advice on distribution channels. She also has the role of educating trade by managing and attending tradeshows, arranging and hosting media and trade familiarisation tours across the West Coast.
Melissa Oakley
Tourism and Events Executive
Melissa joined the tourism team at DWC in April 2022. She has a wealth of experience in tourism and events with a geographical reach ranging from Canada and the USA to Australia, Fiji, and New Zealand.

With a strong background in community development, stakeholder engagement, and tourism and business operations; Melissa is looking forward to working on projects and engaging with the West Coast Tourism Industry to help drive direct benefits to the region.

Born and raised in Nova Scotia, Canada, Melissa has explored New Zealand on multiple occasions before officially relocating in 2017 and settling back onto the West Coast in 2020.
Latham Martin
Vocational Coordinator
Latham has a range of experience working with youth across education, local government, industry and community service. Latham's role is to raise the profile and strengthen the pipeline of students coming into the vocational education system. Latham has a focus on increasing levels of youth employment and decreasing the numbers of youth 'Not in Education Employment or Training' within the West Coast region by improving access to vocational educational prospects for future careers in trade. Being born and raised on the West Coast, Latham is passionate about supporting and developing opportunities for all rangatahi to achieve success.
FINANCE
Mike Washington
Chief Financial Officer
Mike joined the team at Development West Coast in August 2022. Mike is a qualified Chartered Accountant and has a broad range of experience across multiple sectors.

Having worked for EY in their assurance team, Mike has then spent time with CDC Pharmaceuticals, NZ Police, St Bede's College and most recently, DairyWorks Limited.
Aaron Gale
Interim Chief Financial Officer
Aaron Gale joined DWC in May as Interim Chief Financial Officer while a permanent appointment is recruited.

Aaron has extensive commercial, strategic and financial experience in global multinational companies both in New Zealand and the UK, spanning industries including SAAS, manufacturing, finance, and media.

After working as a Chief Financial Officer for ten years, he is now providing interim and virtual CFO services to various clients, working with start-ups or more established companies by drawing on his 25+ years as a Chartered Accountant.

Recently he has been working with Tally Group, a multinational software firm based out of Auckland as the interim Head of Finance, as well as working with start-ups: Hunting HQ and Debtor Daddy.

Aaron is also an associate Board member of the New Zealand Cricket Players Association, having played first-class cricket for Otago and toured India with the New Zealand team in 1995.
DAYLE MCMILLAN
Commercial Lending Manager
Dayle joined the team at Development West Coast in May 2018 and manages DWC's commercial lending function. Dayle has significant finance industry experience in business and management positions and brings with him local knowledge as a born and bred Coaster.
Sharon Gibb
Commercial Lending Manager - Glacier Country
Commercial Lending Manager - Glacier Country
TONY GIBSON
Accountant
Tony joined the team at Development West Coast in June 2018. He has had a wide range of tax and accounting experience in roles with Government Agencies, Chartered Accountancy firms and privately-owned business over many years. Tony is employed as accountant which incorporates finance and management accounting for both DWC and its subsidiaries.
Debbie Wilson
Accounts Assistant
Debbie joined Development West Coast in December 2021. Debbie has worked in administration and finance roles for a number of years resulting in a wide range of knowledge and experience which she is looking forward to bringing to DWC.